A personal message from Stephi Dyason professional show jumper based in Buckinghamshire

I am a 23 year old show jumper from Buckinghamshire and a proud sponsored rider for

The Secret Magpie.


I currently compete a talented string of young showjumping horses up to 1m 30cm, with the aim to do some 1.35 1.40 tracks before the summer on my top horse Dior. I have been show jumping since the age of 13 and have had success on both ponies and horses both nationally and internationally. I have always had young horses and ponies to produce and thoroughly enjoy my job.

I currently run a private yard in Chesham where I take in training and sales liveries. I work regularly with well respected trainers to ensure that I continue to develop the skills to bring out the best in my team of horses.
I made the decision to work full time with horses in 2014. After previously working for two years in the MET police I decided to set up business on my own.
If like me you love to have the latest products for you and your horse then The Secret Magpie is made for you. Being a big bling fan, I love that I can incorporate The Secret Magpie products into my day to day riding and especially when out competing.

I'm thrilled to have the support from The Secret Magpie and our amazing team.
Equine Services

Providing a full range of equestrian services .
Now working on a new range of jewellery products suitable as gifts for all the family with horses as the main focus, made in Hertfordshire by family friends.
Buying & Selling Horses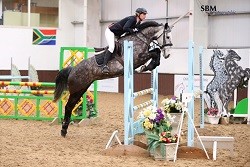 Show Jumping Horses For Sale Now !
Please use link above to visit my Facebook account Show Jumping horses in training or for sale
Regular updates